INTENS is an integration platform that improves the engineering processes by making them more flexible, efficient and reliable.
INTENS adheres to well known and established architecture patterns that lead to loosely coupled and highly maintainable application systems.
The INTENS core architecture implies a clear separation between the presentation and the domain layer which includes the customer specific modules, the project data and the configuration.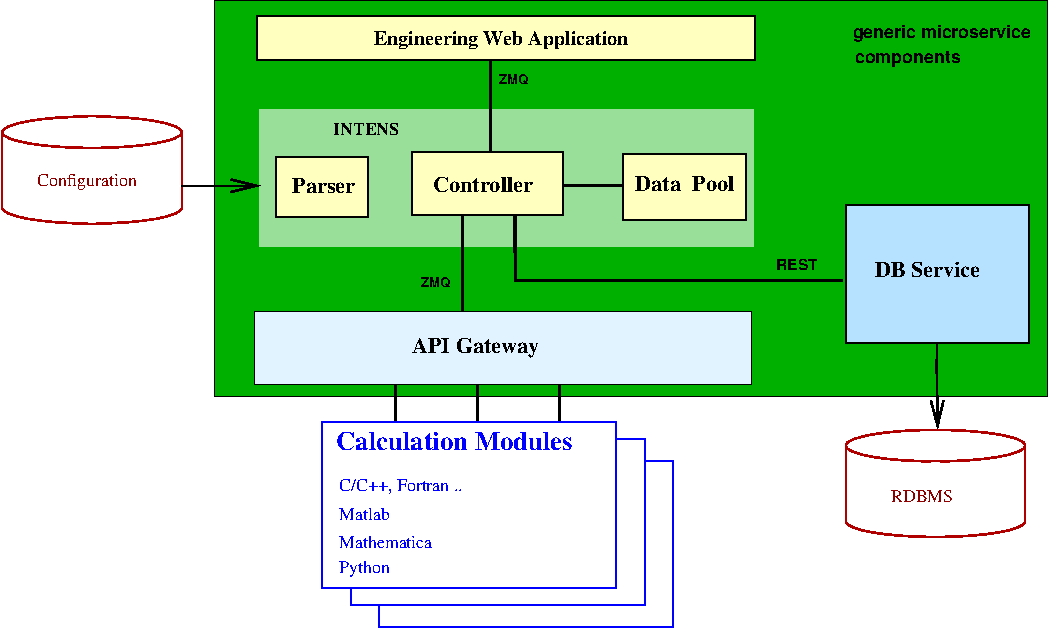 INTENS based systems can be run as pure desktop applications on Linux and Windows hosts or as a Web application in a Cloud enviroment being accessible by any modern browser (Firefox, Chrome, Safari etc.)